(207) 336-2065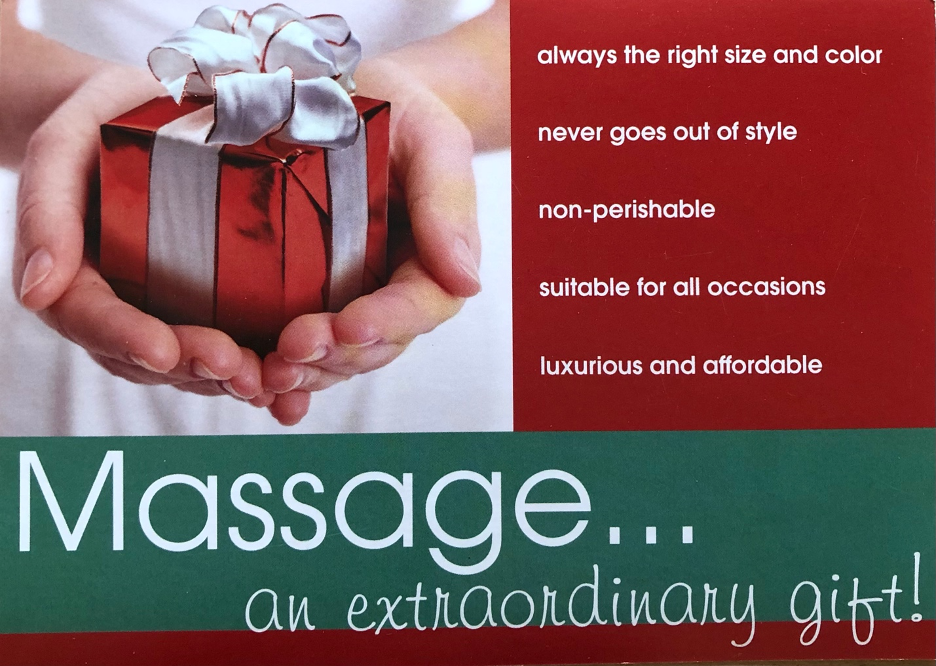 Create Whole Body health through these wellness services.
Online Gift Certificate Sale 10% off two or more!
Therapeutic massage: "Soothe your senses", manage pain or get a better night's sleep with Ayurvedic treatments, Swedish and CORE myofascial therapy.
Ayurvedic Services - the ancient science of Ayurveda offers relief from chronic pain, management of stress through simple lifestyle changes. Ayurvedic bodywork supports the whole, integrating mind with body and heart.
Yoga Light – Modern neuroscience meets classical yoga. Virtual classes held throughout the year. Learn meditation based on the power of Taking in the Good. Mantra and marma yoga for whole body health.
Contact me through email or the phone. I look forward to working with you. Thank you!
"You are a gift to your clients." - Paul Dugliss, MD, Director of New World Ayurveda, Gorham, Maine